Yoga In the Gardens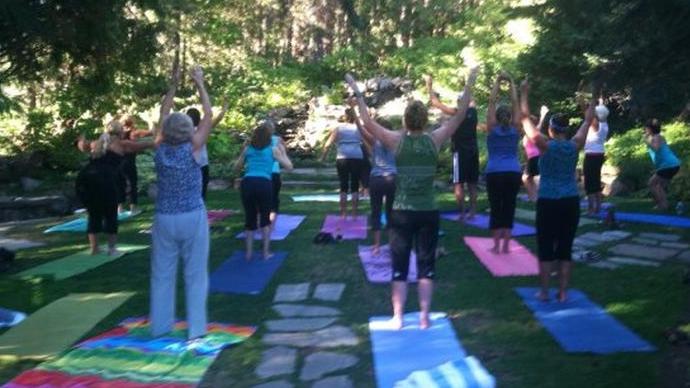 Yoga in the Gardens, sponsored by WORX, is offered Wednesday's at 5:30 throughout the summer (June, July and August). Cost is $10, cash or check only. Bring a yoga mat if you have one.
Yoga at Ohme Gardens is the perfect pairing - the nice serene environment coupled with the soothing effect of yoga on your mind and body. .
Don't worry if you're not a professional yogi - you will have a great time!